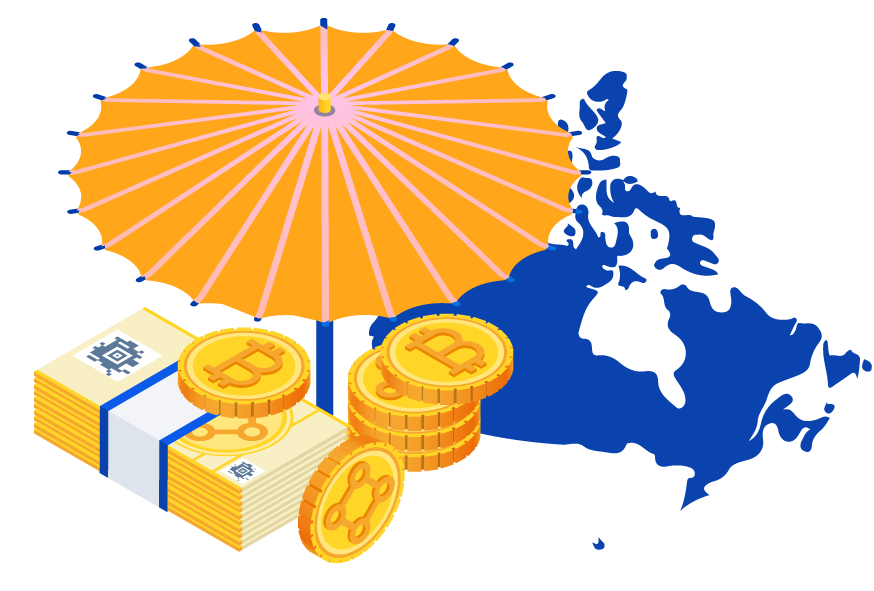 Is Bitcoin Legal in Canada?
These days, it's nearly impossible to scroll through social media or turn on the news without hearing about Bitcoin. While a lot of the hype is marketing, there is no doubt that the rise of cryptocurrency is remarkable.
It seems like everyone wants to invest, and that's evident by the growing number of users. In Canada, the crypto market has been thriving for years, but as the regulations tend to falter, the question is Bitcoin legal in Canada or not is still unclear.

Understanding Canadian Bitcoin laws is crucial for any future investors, and answering the is buying Bitcoin legal in Canada question once and for all.
Bitcoin in Canada – The Background Story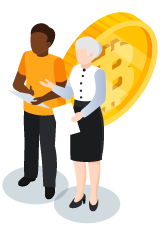 As mainstream acceptance of Bitcoin grows, it's easy to forget that it isn't that old. The original cryptocurrency has only been around since 2009.
Canada is a stellar example of a country that welcomed Bitcoin, and instated regulations almost immediately. Amongst the first, the Proceeds of Crime (Money Laundering) and Terrorists Financing Act (PCMLTFA) in 2014.

But the Canadian government proved that it wasn't only the potential for criminality in Bitcoin that caused concern. In 2017, they made an attempt to work with blockchain technology by using it to test Digital Depository Receipts (DDR.) The project was postponed, but the initiative speaks volumes.

Is Bitcoin Legal in Canada?
Issuing regulations about crypto doesn't confirm whether Bitcoin is legal in Canada or if buying Bitcoin is legal in Canada. The most important information to keep in mind is that Bitcoin, or any other cryptocurrency, isn't legal tender in Canada.

In fact, the only country in the world where Bitcoin is legal tender at the moment is El Salvador. But what is legal tender exactly? In Canada, banknotes issued by the Bank of Canada or coins made by the Royal Canadian Mint Act are legal tender.

But the fact that Bitcoin isn't legal tender in Canada doesn't mean it's illegal. The answer to the questions is Bitcoin legal in Canada and is Bitcoin trading legal in Canada, is yes, they are.

But as cryptocurrencies are not considered "real" money, the Canadian Bitcoin laws have classified them as securities. That means investing in Bitcoin is similar to buying stocks, shares, or bonds.
Bitcoin Exchanges Regulation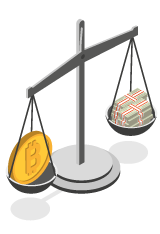 How is Bitcoin trading legal in Canada, and what are the regulations around it? When talking about successfully trading Bitcoin in Canada, we have to mention the crypto exchanges.
Whether you're a Bitcoin novice or someone who knows their way around Bitcoin investing, buying and selling mostly happens on these platforms. Hence, the reason Canada implemented appropriate regulations.

Since June 2021, a crypto exchange platform that wants to operate in Canada must file an official registration with the Financial Transactions and Reports Analysis Centre of Canada (FinTRAC.)

Furthermore, crypto exchanges are required to comply with the Virtual Currency Travel Rule. This law prevents money laundering and organized crime by forcing crypto companies to record cross-border transactions.
Is Bitcoin Mining Legal in Canada?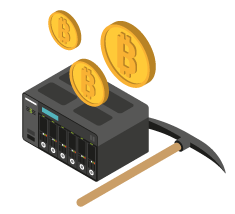 Not every person curious about Bitcoin wants to buy and sell coins simply for profit. Others are more interested in setting up a Bitcoin mining rig or joining a Bitcoin mining pool.

While this is a more complicated and significantly more expensive option, those who want to try it might wonder if Bitcoin mining is legal in Canada or not.

Some countries are increasingly concerned about the amount of energy used in crypto mining and have cracked down on miners. For now, Canada is lenient towards mining, which is legal in the country.

However, due to the issue with energy consumption, some provinces, like Quebec, have placed limitations on how much electricity can be used per mining rig.
Is Bitcoin Taxable?

Perhaps you already knew that Bitcoin is legal in Canada but weren't sure if you had to pay taxes on it. Unfortunately, there is no way to avoid paying taxes for your Bitcoin gains.

The tax laws regarding Bitcoin established in 2013 state that you must pay taxes whether you're earning a business income or profiting from capital gains.

The Canada Revenue Agency (CRA) has made filing your crypto taxes more accessible by introducing a specialized cryptocurrency unit in 2017. Furthermore, the CRA also conducts crypto audits, so it's essential to keep all your records in great shape.

Advantages of Investing in Bitcoin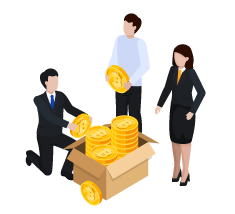 Hopefully, the is Bitcoin legal in Canada issue is no longer a puzzle, but there's still the question of whether it's a good investment or not. Getting into Bitcoin shouldn't be a light decision.

Research is necessary, and understanding your risk tolerance is key. People have lost money investing in Bitcoin, but others have made a bundle too. So, what are some of the most significant benefits of buying Bitcoin?

The potential for high returns is the top reason why the number of Bitcoin users is constantly growing. The price of Bitcoin is volatile, but it has been on a continuous rise over the years.

Other advantages of investing in Bitcoin are the fast and relatively inexpensive transactions. Sending fiat currency across the world can be pretty pricey whereas, for Bitcoin, borders aren't a reality.

Disadvantages of Investing in Bitcoin


Apart from the often-tricky volatility and the potential for large losses, Bitcoin has a few notable flaws. A Bitcoin transaction is irreversible.

If you send the funds to the wrong address, there is no way to get them back. Another potentially significant problem is the future regulations that might jeopardize all the good aspects of investing in Bitcoin.
Investing in Bitcoin Legally in Canada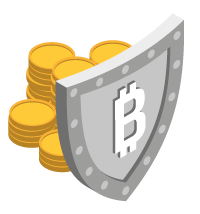 There's no need to have concerns such as is Bitcoin trading legal in Canada and can you legally buy cryptocurrency in the country. Canadian residents have all the freedom to invest, trade, or mine Bitcoin professionally or as a hobby.

Either way, they'll need to report profits and pay taxes. These regulations have been in place for some time, as Canada has a progressive yet cautious stance on cryptocurrency.

When choosing your crypto exchange, be mindful about whether they're compliant with regulations as that's a way of protecting your funds too.

Finally, don't forget that even though it's legal, investing in Bitcoin comes with substantial risk and that you should tread the crypto waters carefully.