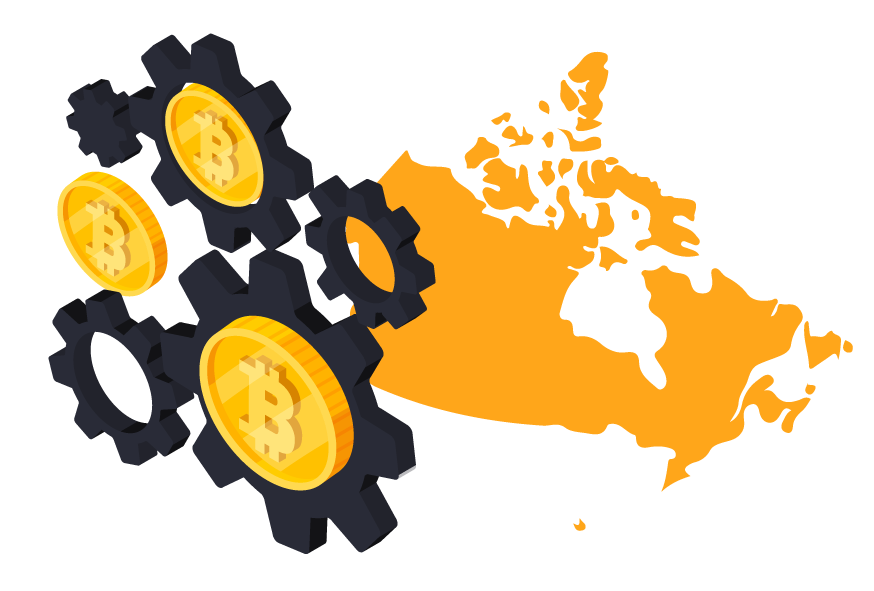 How to Withdraw Bitcoin in Canada
The cryptocurrency market in Canada is booming. The overall volatility of Bitcoin hasn't stopped people from seeing it as a worthy investment.
If you've been active on the crypto exchanges and your Bitcoin wallet has seen an influx of funds, perhaps you're wondering how to withdraw Bitcoin in Canada. Some people might choose to keep their Bitcoins long-term, while others are cashing out and spending the money.

Fortunately, withdrawing funds is possible in several different ways, and we'll cover the best way to withdraw Bitcoin. Canada-based crypto investors can turn their coins into cash in no time.
Withdrawing Money From Bitcoin Exchanges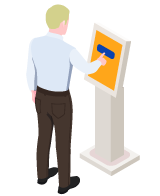 Many Bitcoin investors choose to keep their digital currency with the exchanges. Contrary to some opinions, you don't have to use a designated crypto wallet to buy and sell Bitcoin.
Most larger exchanges can help you with buying, selling, and withdrawing. For many, that's the most straightforward solution and the best way to withdraw Bitcoin. Canada-based crypto investors have easy access to their funds and a convenient cashing-out system.

We'll use Coinbase as an example, as it's one of the leading crypto exchange platforms to illustrate the steps you need to take. Keep in mind that most exchanges will allow you to sell Bitcoin for CAD or any other fiat currency only to their proprietary wallet.

If you want to withdraw funds to your bank account, you first have to sell on the exchange and store the money in the wallet. With that in mind, this is how to withdraw Bitcoin in Canada from Coinbase:
Go to your Coinbase account and convert Bitcoin to CAD by clicking on the "Buy/Sell" button.
A new window will pop up asking you to enter the amount and click on "Preview Sell."
Once that's done, go to the "Portfolio" page and select the "Your assets" option.
Next to the CAD asset page, click on the "Withdraw" tab and enter the amount.
Confirm the selection and choose the destination for your funds. Bit
Typically, on most exchanges, Coinbase included, you'll have the wire transfer, PayPal, SEPA, or sending money to your debit or credit card.
Also, while this is only one example, most exchanges operate similarly when it comes to withdrawal options. Furthermore, a flat fee is usually applied to cover the transaction cost of the money transfer.
How to Withdraw Bitcoin to Cash Canada – Alternative Methods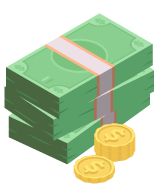 Undoubtedly, most people choose to cash out using Bitcoin exchanges. That's an excellent option, especially for beginners and those who view Bitcoin as more of a hobby than a serious investment.

On the other hand, if you're dealing with significant sums, there are other ways to withdraw your money.
Cashing Out via Hardware Wallet

If you're storing Bitcoin in your hardware wallet, you're taking extra security steps to protect your funds. However, withdrawing funds is a little less direct when you're keeping them in the exchanges.
Essentially, with a hardware wallet, you have to install specific software that works with the hardware wallet of your choice and use an application to sell your funds and convert them to CAD.

The good news is that once you get the hang of this process, it's not overly complicated and might even provide more peace of mind for the Bitcoin holders.
Bitcoin ATMs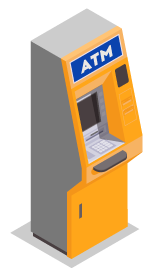 Did you know that there are over 1,500 Bitcoin ATMs in Canada? For many, this is the absolute best option when it comes to how to withdraw Bitcoin to cash. Canada-based Bitcoin users can enjoy the convenience of both buying and selling Bitcoin from the ATM.
The entire process takes around 10-15 minutes in most cases, but can take longer. Also, it's crucial to know that some Bitcoin ATMs have withdrawal limits.

Some might only allow users to cash out $4,000, and others will go up to $10,000. Bitcoin ATM functions as the traditional counterpart in many ways, but fees tend to be relatively high.
When to Sell Bitcoin?


Investing in Bitcoin is a lot like buying stocks, shares, and other tradable financial assets. Most investors plan their exit strategy the minute they purchase their coins.

Granted, some opt for the HODL route, which means they intend to keep their Bitcoins indefinitely or when the price completely skyrockets. However, for the majority of investors, buying Bitcoin is all about waiting for the right time to cash out.

If you have achieved the financial goal you've had in mind, it's probably the right time to sell. Knowing your limits and being aware of all the risks involved in investing in cryptocurrency is essential.

What Are Bitcoin Debit Cards??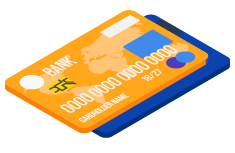 If you don't want to manually convert Bitcoin into CAD, you can use a Bitcoin debit card instead. These cards are issued by major card companies partnered with crypto exchanges such as Coinbase, BitPay, or Binance.

This is a convenient way to take out cash from Bitcoin ATMs or pay for services you can't pay with Bitcoin directly.

There are prepaid and non-prepaid Bitcoin debit cards, and every time you swipe it on a terminal, your Bitcoins are automatically converted into CADs.

Can You Pay Bills With Bitcoin in Canada?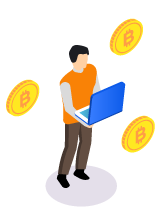 If you hold enough Bitcoins, you can use them to pay your bills. Note that you need to have a registered bank account in Canada first.

Then, you can use the services of a Bitcoin company such as Bylls, which accepts Bitcoins as direct payment.
Can You Sell Bitcoin for a Different Cryptocurrency?

Indeed, you can. Almost all crypto exchanges and wallets allow you to sell Bitcoin for Ethereum, Litecoin, and many other cryptocurrencies.

Even hardware wallets have started allowing crypto swapping in order to attract customers looking to diversify their crypto portfolio.

From Bitcoin to CAD in a Few Easy Steps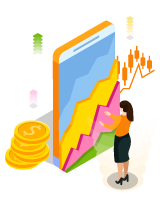 The most direct answer to the question of how to withdraw Bitcoin in Canada is – easily. The crypto exchanges and wallets are fully aware that most people want to turn their digital currency into real cash at some point.

That's why all the necessary steps are intuitive and easy to manage. If you're keen on using Bitcoin ATMs, make sure you do some research beforehand and check the limits each one has set.

Withdrawal fees are a reality, but they can vary from place to place. Also, keep in mind that you can use a Bitcoin debit card and even pay your bills with Bitcoin in Canada.