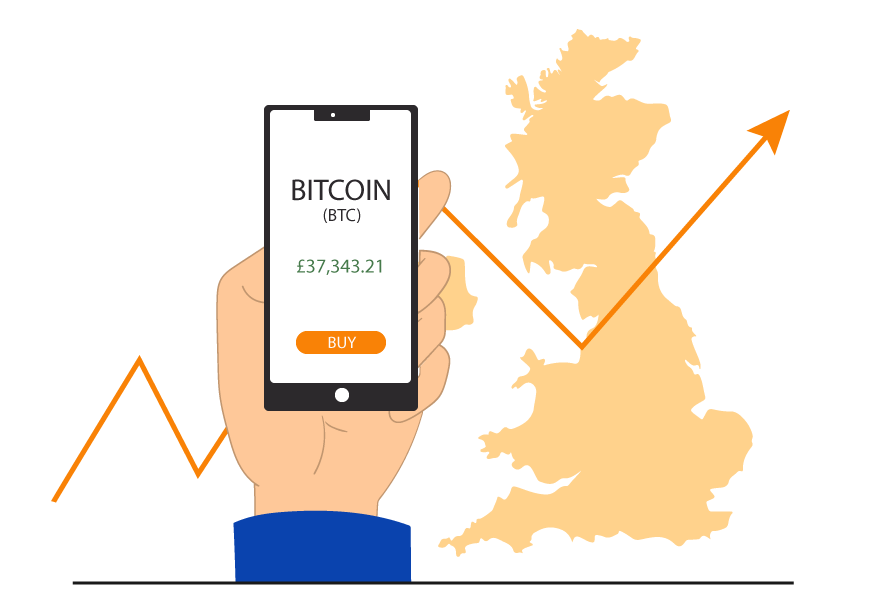 How to Buy Bitcoin in the UK: Step by Step Guide
While the blockchain technology behind Bitcoin is complex, the process of buying Bitcoin is pretty straightforward. The UK Bitcoin market might not be as liquid as the US or Chinese markets, but it still offers ample opportunities to purchase and hold cryptocurrencies in your online Bitcoin wallet for UKowners currently number over two million, and the number is on the rise.
Investing in Bitcoin has many benefits, but you might not know where to start if you're a complete novice. There are a few crucial elements to buying Bitcoin, but the two most important are registering to a crypto exchange and opening a Bitcoin wallet. UK investors have many options when it comes to both. In this article, we'll provide all the necessary information.
Why Should You Buy Bitcoin in the UK?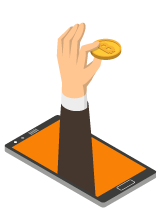 Even though Bitcoin and other cryptocurrencies have gained in popularity over the last few years, they're still an entirely new asset class. Hence, it's essential to have at least a fundamental understanding of what makes investing in Bitcoin a good idea.
First and foremost, unlike fiat currencies such as the British pound, Bitcoin has a fixed cap supply and can't be inflated.

Furthermore, many crypto enthusiasts believe that Bitcoin will be the currency of the internet and that crypto will dominate the financial markets in the future. In some ways, this is already happening. As reasons go, these are pretty convincing in themselves.

Perhaps investing in crypto is about taking advantage of the fact that it's perfectly legal to buy Bitcoin in the UK and that you can get a Bitcoin wallet. UK crypto investors have many opportunities for investing and can turn it into an exciting endeavour.

Step 1 – Register to a Bitcoin Exchange Platform
If your heart is set on the idea of investing in Bitcoin, the first step is to choose an exchange platform and create an account. The setup process is quick and easy.
The challenging part is choosing the right platform, but more on that later. While there might be some slight differences, most crypto exchanges have a similar signup system.

The only notable difference is that some exchanges will have to Know Your Customer (KYC) protocol and ask for an ID upload, and others won't.

Still, as you have to connect your payment method to an exchange, your identity is never entirely undisclosed. Let's say you're opening an account on a popular Bitcoin exchange, eToro. Here's what that would entail:
Go to eToro and click on "Create Account." You can also sign up with Facebook and Google.
You will be asked to upload your ID. Alternatively, you can use a passport or driver's licence.
Fund your account via debit or credit card, digital wallets such as PayPal, or a bank transfer.
Buy Bitcoin by going to the "Trade" section and clicking on "BTC."
One important fact to remember before buying Bitcoin on the exchanges and transferring the funds in your online Bitcoin wallet. UK investors don't have to buy a whole Bitcoin, as it's incredibly expensive.
A single Bitcoin is divisible up to 100 million satoshis, so your initial investment typically doesn't have to exceed £20. Although, some platforms have minimum investment requirements.

How to Choose a Bitcoin Exchange Platform?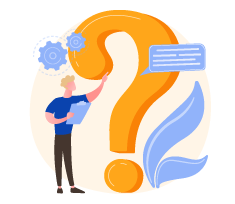 One of the most important aspects of successfully investing in Bitcoin is knowing how to choose an exchange platform and the best Bitcoin wallet. UK traders have access to many reputable exchanges, so it makes sense to try more than one and see which works.
You can even use several exchanges at the same time for different cryptocurrencies. But when it comes to Bitcoin, some characteristics are a must for an exchange.

First, if they're based in the UK, they have to be licenced. If you want to buy Bitcoin with a credit card, the exchange needs to be regulated by the FCA.

The second critical criterion for a crypto exchange has at least several digital currencies in their offer other than Bitcoin. It allows users to explore their options and expand their portfolios.

An elaborate list of payment methods is also important because that tells a lot about their services. However, the most essential factors in choosing a crypto exchange are the trading fees and commissions. Not all platforms charge commissions when buying Bitcoin, and some have variable fees.
Step 2 – Open a Bitcoin Wallet
Once you make your first Bitcoin purchase, it's time to put the funds into a safe Bitcoin wallet. UK investors have several options when it comes to choosing the best Bitcoin wallet. UK crypto market rules allow for the use of both custodial and non-custodial Bitcoin wallets.
But you might be wondering how to open a Bitcoin wallet. UK crypto exchange platforms typically offer their own custodial wallets, where you can keep your funds.

If you're a beginner, leaving your Bitcoin at the exchange is probably a better idea than opting for a non-custodial hardware or software Bitcoin wallet. UK investors can move their coins, hold the private keys, and fully control them by moving them.

Usually, more experienced and savvier traders will use non-custodial wallets, especially hardware wallets, as they're the safest option. However, there are online non-custodial wallets as well.

Again, if you're only dipping your toes into investing in cryptocurrency, hosted or custodial wallets are the way to go. But you still have to be careful when thinking about how to get a Bitcoin wallet. UK crypto market options are excellent in terms of wallets, but you should still pay attention to a few crucial characteristics.
How to Choose the Best Bitcoin Wallet UK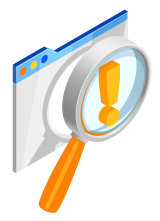 Whether you're choosing a software or hardware wallet, you still have to pay attention to specific features that will make your Bitcoin investing more convenient and safer.

But what are the most important factors to keep in mind when choosing the best Bitcoin wallet? UK investors should keep in mind the following criteria.

Reputation

A good reputation can be artificially created via marketing in some industries, but that's not the case when choosing a Bitcoin wallet. UK crypto beginners should check the popular crypto forums first and see what users are recommending.

While not everyone will have the same experience, you still might get an accurate idea of what to expect. If the wallet has never had any hacks or displayed any security flaws, that's a huge plus.

Back-Up Options

If you're using a Bitcoin wallet where you hold the private keys and are in charge of your crypto, you will need some backup to keep them safe.

One of the best ways to store your private keys safely is to write them down on a piece of paper. But that becomes a little more complicated if you need more than one Bitcoin wallet. UK crypto traders might want to diversify their portfolios easier with multiple wallets, and the number of private keys increases.

A really good crypto wallet will offer some kind of private key management feature. Some, like Bitcoin.com wallet, offer a cloud backup, where every new key is automatically backed up.

Keep in mind that these keys are encrypted, and you're the only person who has a password to reach them.

Fee Customisation

The cost of Bitcoin transactions has gone up in recent years, which presents an understandable concern for many investors. As the number of Bitcoin users grows, so do the transaction fees charged by Bitcoin miners. The price is determined by the amount and the speed of the transaction.

Therefore, it's best to look for specific pre-sets when figuring how to open a Bitcoin wallet. UK Bitcoin buyers should focus on wallets with slow, medium, and fast options regarding the speed and price of transactions. That allows Bitcoin beginners to save money on transactions when they first start trading.

Shared Wallets (Multisig)

This feature is not a must, but it's definitely a great option to have. A multisig Bitcoin wallet requires multi-person verification for approving transactions.

You get to decide how many participants are required when you get a Bitcoin wallet. UK investors with multisig wallets can also set up how many participants are necessary for a single transaction to be approved.

These types of wallets provide more security, especially when managing the treasury of an organisation.

The 5 Online Bitcoin Wallets in the UK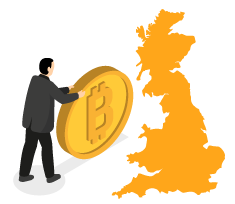 Even if you know everything there is to know about what an excellent crypto wallet should offer, it can still be challenging to comb through all the options.

Also, depending on the type of Bitcoin wallet you choose, the registration process will differ. Hardware wallets look like USB flash drives and are used offline.

As a beginner, an online wallet is probably the best way to go. But if you've never bought Bitcoin before, you probably aren't sure how to get a Bitcoin wallet. UK investors can try online wallets provided by the exchanges where they can use their email addresses and create passwords.

Or they can use an online non-custodial wallet where they don't have to share personal information, not even an email address.

To make the process of choosing a little easier, here are five candidates for the best Bitcoin wallet. UK-based Bitcoin users have been using these digital wallets safely for years.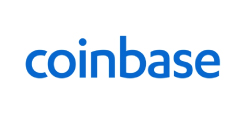 This is one of the biggest cryptocurrency exchange platforms that offer a designated non-custodial Bitcoin wallet. UK investors have complete control of their funds by holding private keys.

It was founded in 2012 when crypto wasn't as big as it is now. It has 30 million users around the world across 100 countries.

It supports PayPal payments, even has its own stable coin, and allows its users to earn rewards. It's an ideal wallet for beginners, although it has a somewhat complicated transaction fee structure.
2. eToro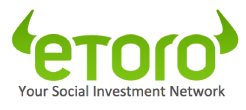 If you're concerned about FCA regulations, then you'll be keen to know how to get a Bitcoin wallet. UK crypto buyers can shift their focus to eToro as it's a fully regulated crypto wallet.
It stores Bitcoin and several other cryptocurrencies. One of the best features of this wallet is that there are zero commission fees when transferring funds to your wallet.
However, the downside is that the entire platform operates in US dollars and requires currency conversions.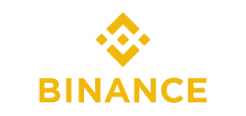 Binance has made a name for itself as an exchange platform and provides the fastest answer when you ask someone how to open a Bitcoin wallet. UK residents, for example, have had the chance to invest via Bitcoin since 2017.

You can trade over 300 cryptocurrencies using their Trust Wallet with a trading commission of only 0.1%. Overall, this wallet has an excellent reputation in the crypto community and the platform is one of the biggest exchanges in the UK, based on trading volume.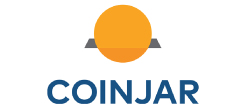 This platform was founded in 2013 and has established a name among UK investors, even though it's based in Australia.

Most users rely on the web version of the wallet, but mobile apps are also available. CoinJar has a clean interface and allows instant bank transfers.

It's easy to use, but it does require ID verification. The feels are relatively low, and the speed of transactions is average.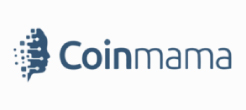 One of the best features of Coinmama wallet is that it allows users from nearly any country to buy Bitcoin. If you're buying Bitcoin with a credit card, you'll have access to a high buying limit.

This is a trusted and reliable Bitcoin wallet with excellent transaction speeds and easy to use interface. It's also a non-custodial online Bitcoin wallet. UK investors who insist on managing their private keys and funds might want to give this excellent wallet a chance.
Starting Your Journey into Bitcoin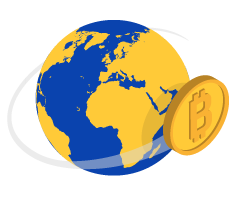 Venturing into Bitcoin investment can be an exciting but also a scary journey. For so many, cryptocurrency is entirely new territory, and there's so much that seems abstract.

However, it's a different story about buying Bitcoin and learning how to open a Bitcoin wallet. UK investors with no previous knowledge and experience can buy their first digital coin in a matter of minutes.

Most major crypto platforms double as an exchange and a wallet to make things easier. But as users get more familiar, it's natural to want to diversify your investments and store your funds in more than one wallet. Fortunately, there are so many options in the UK, and starting with Bitcoin today will only take a few steps.