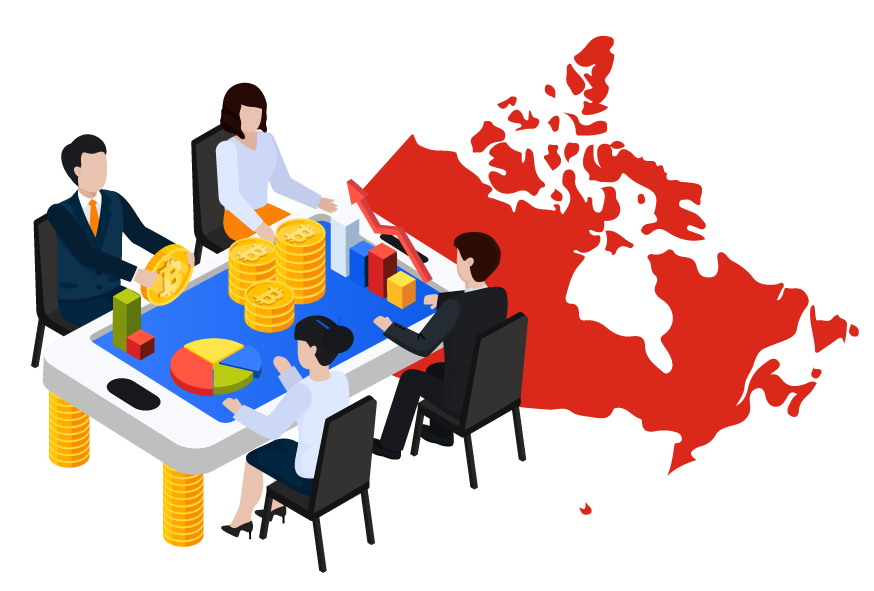 Canadian Bitcoin Laws
Bitcoin has become one of the most popular topics of conversation among friends, coworkers, and even mainstream media outlets. It seems like everyone is either awaiting Bitcoin's future dominance or its ultimate demise.
Some countries won't have anything to do with it, while others, like Canada, have embraced it wholeheartedly.

Anyone can invest in Bitcoin from Canada, but what about the Canadian Bitcoin laws? The government has been remarkably progressive about cryptocurrency. But before buying your first coin, it's essential to learn about Bitcoin laws. Canada-based crypto enthusiasts have many opportunities when it comes to choosing a crypto exchange and a Bitcoin wallet. Canada-based investors, traders, and crypto miners should also get acquainted with the regulations and taxation process.
Is Bitcoin Legal in Canada?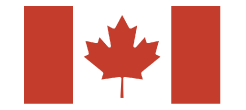 The first and most important thing to know about Canadian Bitcoin laws is that cryptocurrencies do not have legal tender in Canada. But what does that mean, exactly?
Banknotes issued by the Bank of Canada or coins produced by the Royal Canadian Mint Act are considered legal tender. Bitcoin or any other digital currency doesn't fall into this category.

Furthermore, as a completely decentralized system without governing authority, financial institutions or the government do not oversee Bitcoin.

However, Bitcoin not being legal tender doesn't mean it's illegal. On the contrary, it's perfectly legal to buy, sell, trade, and mine Bitcoin in Canada.

But that leaves the question of how cryptocurrency is defined under Bitcoin laws. Canada categorizes digital currency as a security, such as shares, stocks, bonds, hedge fund investments, ETFs, and other tradable financial assets.

The History of Bitcoin Regulation in Canada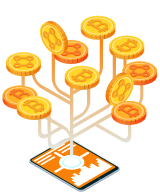 The history of Bitcoin
122itself isn't that extensive, but Canada has been one of the first to accept and regulate it. In fact, it was the first country globally that created an anti-money-laundering regulation for crypto service providers.

In 2014, Canada included cryptocurrency in the Proceeds of Crime (Money Laundering) and Terrorists Financing Act (PCMLTFA). In 2017, the first cryptocurrency-only investment fund was registered by the British Columbia Securities Commission.

Also, the Canadian government has experimented with blockchain technology and tested Digital Depository Receipts (DDR) on the blockchain in 2017.

However, this project was halted and is yet to be continued. Also, it's important to point out that one of the first Bitcoin ATMs was launched in Vancouver in 2013. Today, there are over 1,500 Bitcoin ATMs all over the country.
What About the Crypto Exchanges?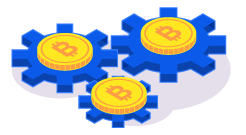 When discussing Canadian Bitcoin laws, we have to mention regulations around the crypto brokerage platforms or crypto exchanges.
The first step with Bitcoin should be to create a Bitcoin exchange account. The second step is to get a free wallet or buy a Bitcoin wallet. Canada has applied similar regulations to exchange platforms and wallets as it did to money service businesses.

That means cryptocurrency exchanges in Canada must submit reports, verifications, and keep detailed records.

In June 2020, it was announced that crypto brokerages must comply with all market valuation requirements. Furthermore, as of June 2021, every crypto platform operating in Canada has to register with the Financial Transactions and Reports Analysis Centre of Canada (FinTRAC.)

Another vital regulation relevant to Bitcoin exchanges is the Virtual Currency Travel Rule. According to this regulation, all financial instructions have to record cross-border cryptocurrency transactions. The purpose of this law is to discourage organized crime and money laundering internationally.

Finally, we have to mention Canadian Bitcoin laws and crypto mining. Many digital currencies, and Bitcoin, in particular, use a lot of energy for mining.

The Canadian government has not made it illegal, nor has it imposed significant restrictions on Bitcoin mining. However, there are limits on how much energy miners can consume in some areas, like in Quebec.
Bitcoin and Taxes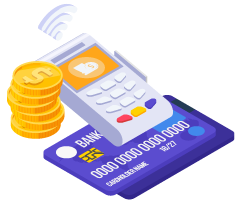 Since 2013, crypto investors have been required to pay taxes, whether as business income or capital gains. Canada Revenue Agency (CRA) even created a cryptocurrency unit in 2017 to ensure all those buying Bitcoin are also paying taxes.
CRA also performs crypto audits, so keeping records and paying your dues is incredibly important. However, it's crucial to keep in mind that before reporting crypto gains on taxes, you have to convert digital currency to fiat currency (CAD.)

Furthermore, if you're using Bitcoin to pay for goods and services, that falls into the category of the barter transaction. These types of transactions are declared by converting Bitcoin into CAD.

Finally, if you're reporting Bitcoin profits as income, the total amount is taxable. On the other hand, if Bitcoin is taxed as capital gains, only half is subject to tax.
How to Buy and Store Bitcoin in Canada


Entering the world of Bitcoin investing is a much clearer and safer endeavour once you know all the details regarding Canadian Bitcoin laws and tax regulations.

The first step is to choose a crypto exchange that is registered with FinTRAC. Fortunately, Canadian crypto investors and traders have access to many large, reliable, regulated crypto exchanges.

You'll need an identification document, bank account, and a reliable internet connection. If you've never bought Bitcoin before, here are several great crypto exchanges to consider:
Choosing a suitable crypto exchange is the number one step, but one of the most important decisions is picking the best Bitcoin wallet. Canada-based investors can choose between a software and hardware Bitcoin wallet.
But should you use a free wallet or buy Bitcoin wallet? Canada-based investors have both options. However, while free Bitcoin wallets are web-based or mobile apps, hardware wallets can be pretty expensive.
For a Bitcoin investor, it's a significant milestone to move their funds from the exchanges to their best Bitcoin wallet. Canada, in terms of a cryptocurrency market, is flooded with options for digital wallets.
Best Bitcoin Wallet Canada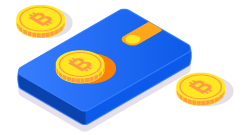 Do you need a Bitcoin wallet? Canada-based traders and crypto investors aren't required to store their funds in a digital wallet or buy a Bitcoin wallet. Canada-based crypto enthusiasts can also keep their private keys on a piece of paper and place them in a safe location.
However, that's not the most practical solution. Most people either purchase a hardware wallet or create a free software crypto wallet. But what is the best Bitcoin wallet? Canada-based crypto buyers can consider the following options.
Armory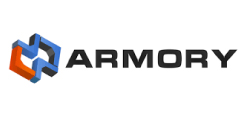 This is a free software wallet that has some offline storage capabilities. Basically, it means you can store your coins on a computer and not have to be connected to the internet.
It only stores Bitcoin and is a contender for the best Bitcoin wallet. Canada-based users don't need to pay the network fee, and they get enhanced security.

Coinbase
In the crypto community, Coinbase is a household name. It's an exchange that allows users the benefit of storing their funds in a designated non-custodial Bitcoin wallet. Canada-based traders who are new to the entire process can benefit from an easy-to-use interface and free storage. You can store your access key on a mobile device and enjoy relatively low mining fees.
Trezor One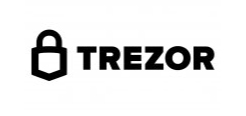 For more advanced Bitcoin investors, hardware wallets are likely the better solution. They're typically more secure, and you get to physically carry the only tool that can give you access to your Bitcoins.
Trezor One, specifically, is a very secure yet relatively affordable Bitcoin wallet. Canada-based crypto investors can get it for around $75.
This wallet has to be connected to your computer to work, and it has fully open-source software. It also connects to macOS, Windows, and Linux computers.
Coinomi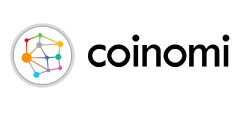 This wallet has been available to investors since 2014, and it's one of the oldest multi-chains wallets with millions of users. The founders claim that there has never been a single hack attempt on Coinomi.
That is pretty impressive since it's a "hot" wallet that has to be connected to the internet at all times. They offer comprehensive crypto support and low mining fees.
Understanding Canadian Bitcoin Laws and Crypto Investing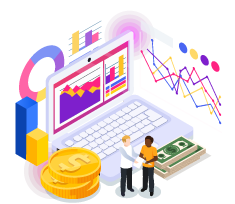 It's safe to say that Canadians are free to explore their options when investing in cryptocurrency. The government has taken prompt action when it comes to taxation and preventing money laundering via cryptocurrency.
It's unclear how the Bitcoin regulation will develop in the future. But as the crypto landscape changes, the laws will most certainly be modified accordingly.
Compared to many other countries, Canada has been quite proactive in this matter. If you make money with crypto, you'll need to pay taxes.
However, to make money, you first have to understand how buying Bitcoin works and how to store your funds in a Bitcoin wallet. Canada-based exchanges are available, but you can take your first Bitcoin steps with brokerages and wallets like Coinbase.